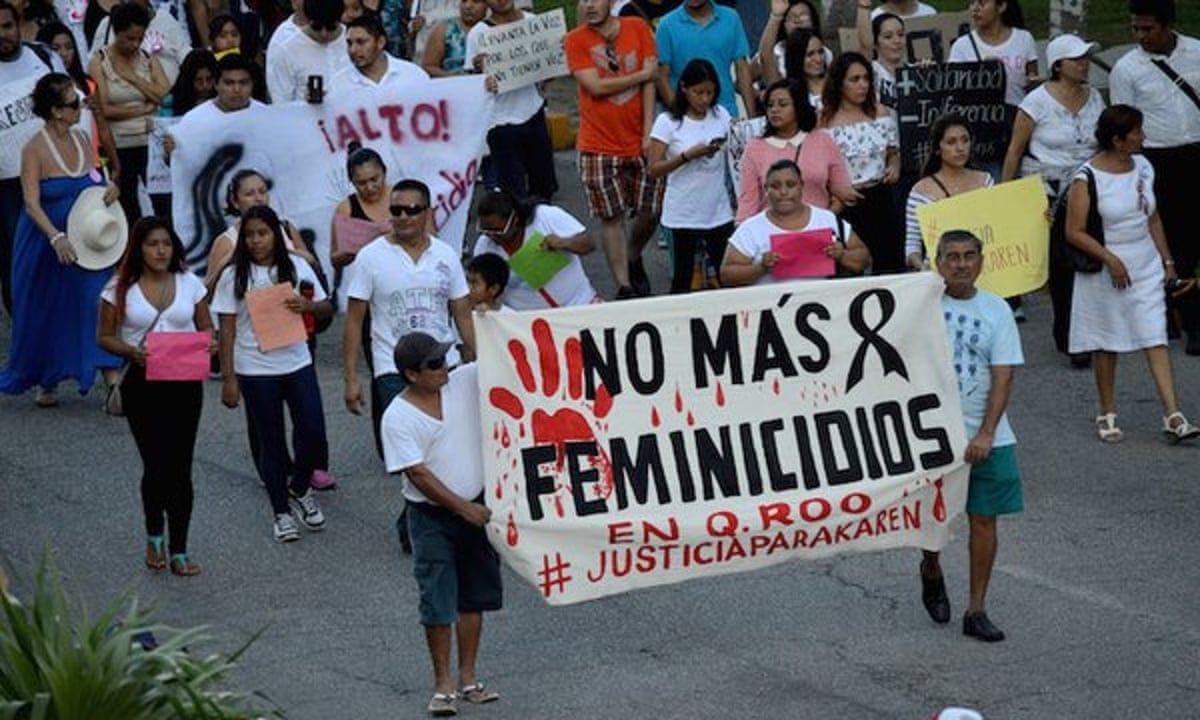 Quintana Roo is Mexico's sunshine state, a booming tourists' playground which draws record numbers of holiday-makers to its golden beaches, coral reefs, Mayan ruins and all-inclusive package deals.

But in recent weeks, the Caribbean region has been badly shaken by a string of brutal murders of women – which authorities have seemed keen to downplay.

Within the space of three weeks, seven women have been murdered, bringing the total to 18 so far this year. At least two of the victims were strangled, and several had been sexually assaulted before their bodies were dumped in public places. All the women were Mexican.

This latest surge in murders has renewed tensions between activists against gender violence, and government officials who accuse them of trying to derail tourism and economic progress.

Celina Izquierdo Sánchez, from the Quintana Roo Observatory of Social and Gender Violence, said that a "time bomb" of violence against women had exploded because state officials played down the scale of the problem. "Nothing was done due to the false belief that recognising and tackling gender violence would affect tourism," she said. "Justice will not reduce tourism."

Situated on the lush tropical Yucatan peninsula, Quintana Roo is the jewel in the crown of Mexico's flourishing tourism industry. A record 10 million holidaymakers and four million cruise ship passengers visited the state in 2014, accounting for almost 30% of tourists to the country, according to the Tourism Board (Sedetur).

This year is looking even stronger, with millions of North Americans and Europeans expected in Cancun and Playa del Carmen during the winter months.

But in an attempt to protect its idyllic image, authorities have long preferred to minimize the state's problems.

In 2005, investigative reporter Lydia Cacho exposed the involvement of high profile businessmen and politicians in a child pornography and prostitution ring operating in Cancun. She was arrested for defamation, tortured and threatened with rape in what was later revealed to be a plot to silence her.

"I've been systematically accused by the governor and his news outlets of being 'an enemy of the state' because I've demonstrated institutional weaknesses, high levels of impunity, corruption and violence – including gender-based violence, the increase in torture and use of the justice system as a punishment tool against political enemies," Cacho recently wrote.

Quintana Roo still has one of the highest rates of human trafficking in Mexico, according to UN's World Tourism Organization. The state law against trafficking remains stuck in Congress due to a party political deadlock.
Source: Series of femicides cast a dark shadow over Mexico's 'sunshine state'